Product details
Height: 210 cm
Width: 142-202 cm
Depth: 204 cm
Total weight: 65-70 kg
Materials
Frame: steel
Headboards: 100% polyester fabric, high resilient foam, plywood
Finish
Frame: powder coated steel
Delivery time
Most likely we do not own stock of this product - it is usually made to order. Regular delivery time for all board furniture, beds and tables is 4-7 weeks. All products from one order are being shipped together unless otherwise stated.
Shipping & Delivery
noo.ma most commonly uses FedEx as a forwarder for this product. The service includes a delivery in several packages directly to your home/office with carrying up stairs.
Assembly - delivery preassembled
Assembly
All of our furniture are preassembled which means that all the pieces are already ready to use. Final assembly is simply connecting these pieces together using special connectors placed in all the components. This process is easy and does not require any special tools.
Packaging
This furniture is flat-packed to assure security during transportation, easy lifting and carrying as well as reduce its carbon footprint. The packaging itself is also eco-friendly with almost zero use of plastic.
Dimensions & Weight
Height: 4 cm
Width: 138 - 198 cm
Depth: 198 cm
Total weight: 20 kg
Introducing Eton - minimal interpretation of a traditional four poster bed, perfectly blending into many diverse interiors. Eton is made of amazingly durable, powder coated steel, offering you a continuous, long-lasting use. Its carefully balanced proportions and a minimal design perfectly soothe the bedroom surrounding, setting up clear boundaries of an exceptionally peaceful space for relaxation.
Mattress not included. Slats optional.
Additional features of Eton
Practical, scratch-free surface
Long-lasting and durable materials
Available in 140 - 200 cm width
It is bold, it is new and it is inspiring. This bed simply organises your bedroom and offers infinite ways to use it.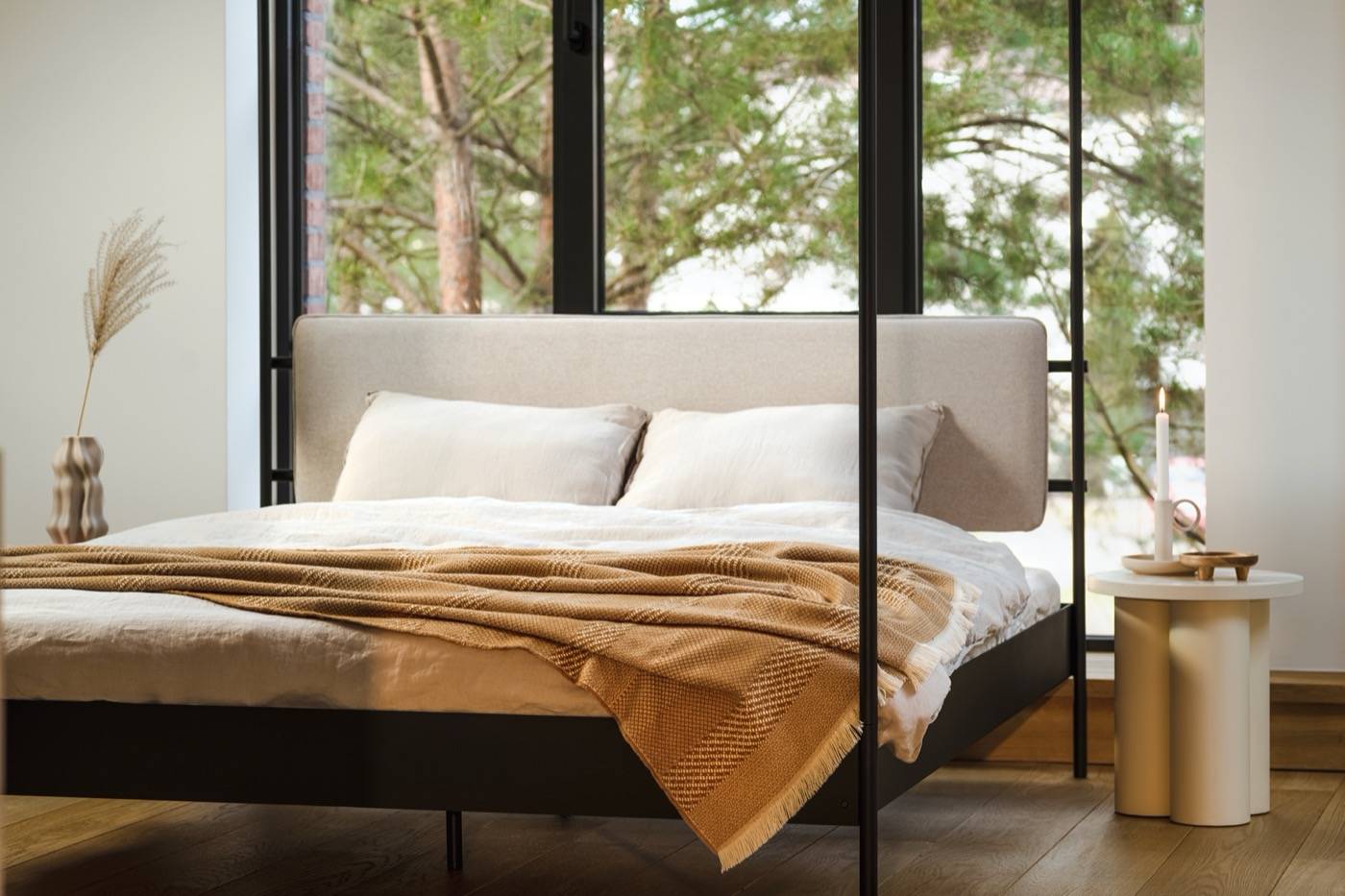 1 purchased item = 1m² of forest
We've teamed up with a non-profit organization and plant 1 m² of biodiverse forest for each product purchased at noo.ma. Our team plants Forever Forests twice a year: in early spring and early autumn. Now and forever!
Made in Poland
This product is fully produced, preassembled and packed in Poland. We value and support local business.
Components from EU
We pride ourselves on sourcing all parts and materials from trusted partners in the EU.
Eco-friendly production
We manufacture responsibly, also from recycled materials. Thanks to a local supply chain we reduce the carbon footprint.
Customer reviews
We care what people say, because every review is an experience that matters.
Price transparency
We believe our customers have the right to know what their products cost to make. On average, traditional retailers mark their products up 5-6 times. At noo.ma it's 2-3.
Eton Bed – regular price: 1099€
We are proud to say that all of our products are fully manufactured in EU and all the materials come from local European suppliers.
We are a company registered in Poland and we pay all of our taxes in Poland.
All of our products are delivered directly to your home/office, always free of charge within the EU.
Our prices include costs of our team salaries, rent, marketing, development funds and company's profit. We proud ourselves on having a very fair margin policy which lets us offer reasonable prices to our customers. If a product is on sale, our margin decreases.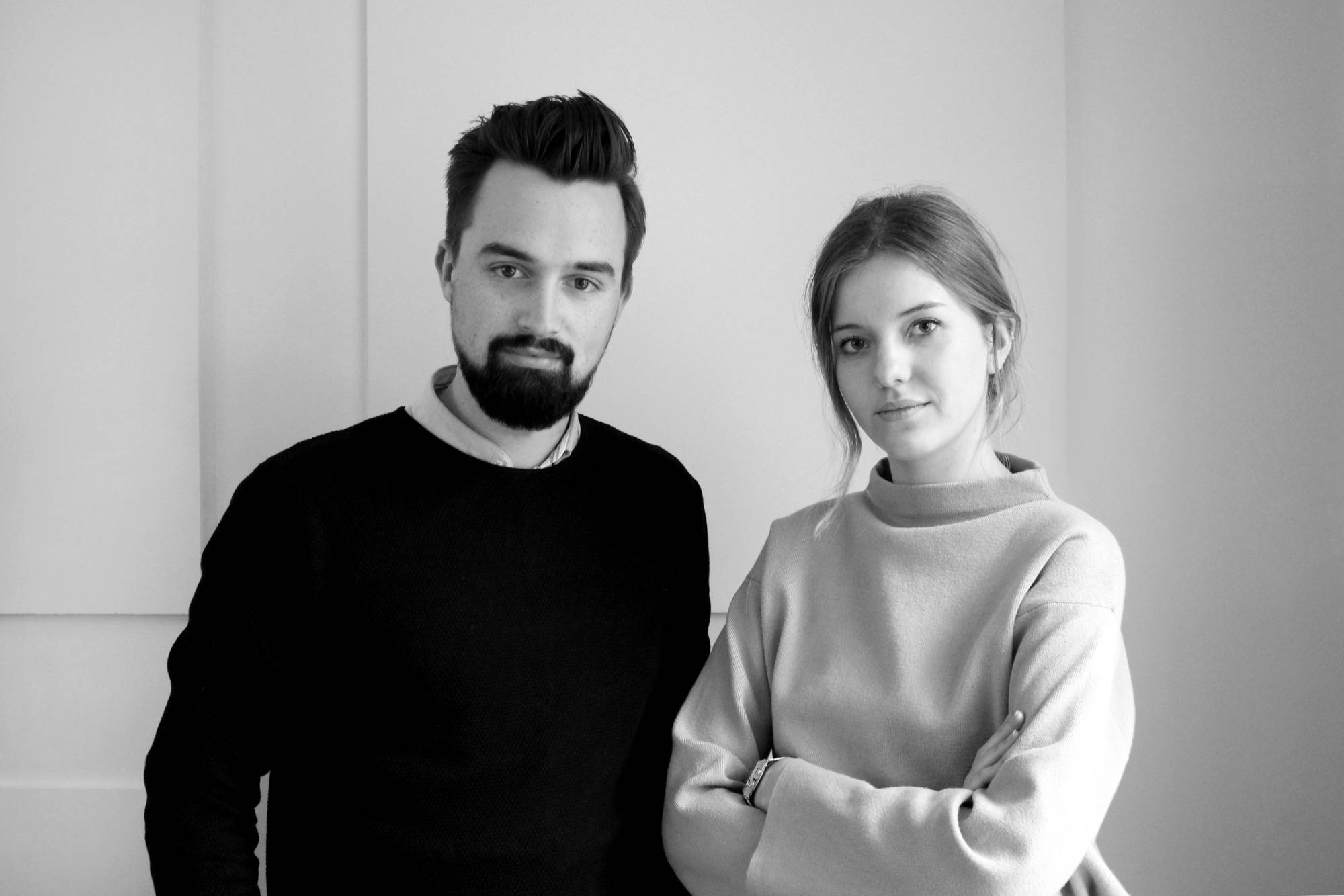 Designed by Anna Pietkun
and Damian Goliński
A group of young talented designers focused on minimalism, smart solutions, sustainability and material honesty. Constantly wondering "is that the best way to do this?" leads us to discovering not only new original forms, but also solutions that have never before been used in furniture before. Connecting this originality with a great respect and knowledge for the past achievements in our field, brings us to constant innovation and exploring new paths every time we start a process of creating a new piece.
Sample set is ready and waiting
Choose a sample set and experience firsthand how our materials interact with your style, reflect light in your interior and whether they match the colors of your surroundings.